Frenzy Booth is excited to partner up with 92.5 The Beat radio station on May 22 where 3 Fiat 500c convertibles will be drawn away at Premier Chyrsler!
Saturday May 18, 2013


Drive with Your Top Down
The Beat is celebrating the arrival of summer by going topless….in a Fiat convertible, that is!
Congratulations to all our 92 finalists. Grand Prize draw is Wed, May 22 at Premier Chrysler and will include a catered cocktail by Golf Saint-Raphael and a fun photo activity area courtesy of FRENZY BOOTH.
92 Lucky Beat Finalists will be randomly drawn from all the qualifiers and will be invited to join us for the GRAND PRIZE DRAW on May 22nd at Premier Chrysler! (Finalists must be present in order to win):
The Grand Prize draw will include a catered cocktail by Golf Saint-Raphael and a fun photo activity area courtesy of FRENZY BOOTH – Smile and create your memories!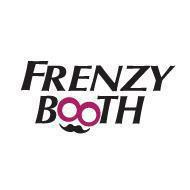 Like Frenzy Booth on Facebook! http://www.facebook.com/#!/FrenzyBooth
Congratulations to our 92 Finalists!
Allan Johnston Allan Puistonen Angelo Epifani Anna DiCaprio April Thibaudeau Bev Matadin Carol Bourgon Carrie Bauschesne Carrie Baratta Catherine Plesz Catrin Shahbazian Chandra Devenyi Chaya Notik Chek Song Chris Fulgaras Christina Lavecchia Christine Bornasal Colleen Campbell Connie Saba Craig Chislett Cristina Noor Damiano Servedio Dana Khabbaz Danielle Gosslin Dean Bernard Debbie Kennedy Deborah King Delia Noel Diane Moser Don Dassylva Elizabeth Edwards Erica Marinelli Evelyne Salutari George Contos Georgie Boresov Giovanna Posteraro Gord Smith Gordon Watson Janice Bell Jennifer Wilson Jodie Royston Joe Neri John O'Boyle Josie Mechedjian Kathy Lighter Kim Millar Kseniya Ivanova Laurie Best Lia Parisi Linda Crosthwait Lois Christie Maria Micciche Marie-Chantal Rivest Mark Thauvette Mary Panizian Melody Shun Mercia Arruda Michel Therrien Michelle Johnson Mona Kalout Monica Jones Muriel Haimovici Murray McGee Nancy Arana Nancy Hurell Natalie Ryan Nelia Eugenio Nicholas Orr Nina Pizzuco Noah Sobol Pat Cioffi Patricia Yee Patrick Lynch Paula Bergeron Raquel DaSilva Rhonda Godfrey Richard Comeau Rocko Tomanelli Rosa DiCaprio Salma Sabbagh Samantha Pronovost Sandra Cantino Sophie Grenier Stephanie Edgett Stephanie Lavoie Sue Charest Susan Ore Sylvana Mendicino Tamara Lesivic Tammy Parker Victoria Bennett Victoria Duckforth
Do you like this story?